For more than ten years we provide unique tours around historical Prague with Škoda Felicia Cabrio cars from the 1960s, and replicas of the Alfa Romeo cars from the 1930s. Our professional drivers will show you up in several languages not only all the beauties of the Golden City, but also the castles in Bohemia, spa towns, and all that this picturesque country in the heart of Europe offers.
Our cars are also used for weddings, graduation days and other corporate events. Therefore, feel free to choose from our services.
Where can you go with us?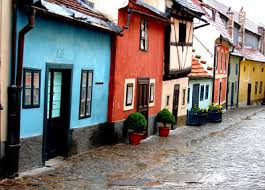 Historic corners, secret streets, majestic cathedrals and mysterious streets of Prague. Soak up the dense atmosphere of a city, which is considered to belong among the most beautiful cities of the world.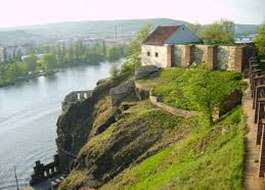 Take a trip to explore the sights out of Prague, in Czech towns or historical castles and chateaus. During a one-day trip you´ll get an experience that you will remember for a long time.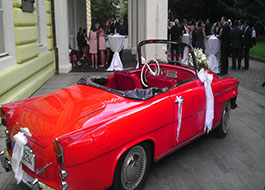 It´s your last day of freedom and the first day of hard lifelong work at the same time. You can make it wonderful. Our historic convertibles are a unique opportunity for you to score more plus points at your bride.

Take a look on your own, what adventure you can get with us